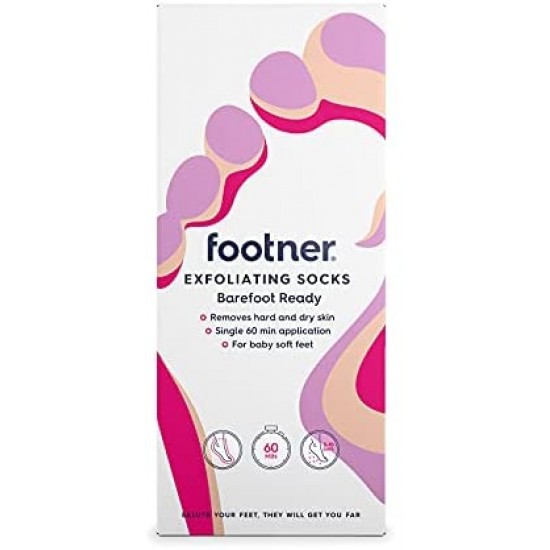 -75 %
Footner Exfoliating Socks
The perfect at-home pamper pack!
Making use of the skin's natural exfoliation process to rid your feet from years of dead skin build-up. After just one application, your feet will shed this dead skin. Helping your feet to feel young, rejuvenated, baby soft and smoother than ever.
Say goodbye to unwanted callus formation! Using Footner will result in the peeling of the hardened skin build-up on your feet.
Footner Exfoliating Socks make use of the skins natural peeling process; to remove callus and dead skin from the feet. About 4 to 14 days after application; the layers of dead skin will peel from the soles of the feet. This peeling process will continue for about 2 weeks depending on the thickness of the skin.
Stock:

In Stock

Model:

Footner Exfoliating Socks